Come groove to some Caribbean beats
Friday August 18th
The Capital Fair is pleased to host Caribbean Day.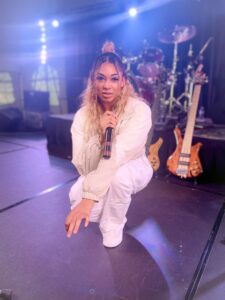 Tianna Lee
3:00 PM
Tianna Lee is a rising star in the Canadian music scene, known for her captivating R&B/Soul sound that blends powerful vocals with exceptional songwriting. Born and raised in Ottawa, Tianna has been passionate about music and dance from a young age, developing her skills and honing her craft over the years. With a voice that is both soulful and powerful, Tianna has captured the hearts of audiences with her unique sound and electrifying live performances. Her songwriting skills are equally impressive, with heartfelt lyrics that connect with listeners on a deep level. Tianna's dedication to her craft and her unwavering passion for music have earned her a dedicated fanbase and critical acclaim. With a sound that is both timeless and contemporary, Tianna is poised for success and is sure to make a lasting impact on the music industry. Keep an eye on this rising star, as she is sure to continue making waves in the years to come.
Instagram: @itstiannalee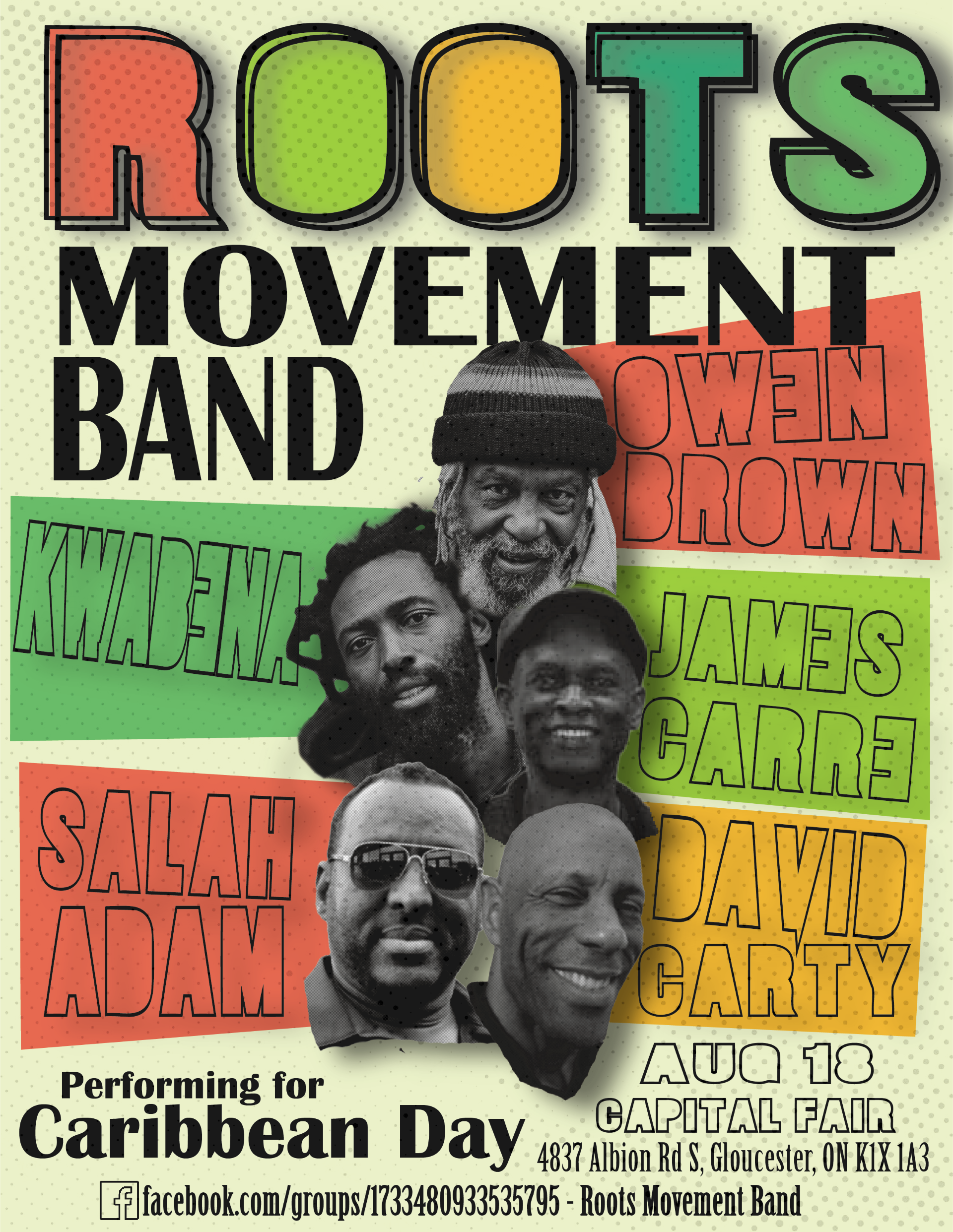 Roots Movement
4:30 PM
Roots Movement Band play Reggae, Blues, Jazz and R&B music. Members include Owen Brown on Bass Guitar, Trevor Brewster on Lead Guitar, David Carty on drums, Philippe Hibbert on keyboard, Horace Hogans is vocals on Percussion, and congas and James Carre is vocals and on rhythm Guitar.
Ras Lee
7:00 PM
Ras Lee is an established reggae singer and entertainer born and raised in Montego Bay Jamaica and currently residing in Ottawa, Canada.
He is a Canadian Juno award nominee and two time Canadian Reggae Music award winner.  He is best known for his single "Who Killed the Lion" which is a tribute to Bob Marley.
Ras Lee currently performs with his band Ras Lee and the Vibes Band throughout the Ottawa region and beyond.