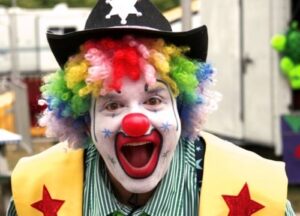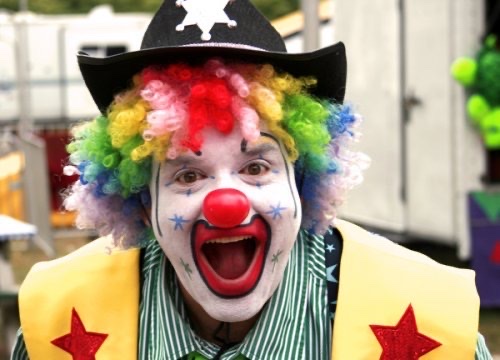 Doo Doo the clown
Does Doo Doo the clown look familiar to you? You probably know him from the hit move Billy Madison! He's been performing for children and adults alike at the Capital Fair for over 25 years and keeps his shows fresh, fun and exciting for all by going above and beyond!
Doo Doo's catch phrase is: UNBELIEVABLE!!
Come move and groove with Doo Doo at his amazing Capital Fair Dance Party.  Sing, dance, witness real magic, get a balloon hat and party as only you and Doo Doo can do.  This show is highly recommended for children of all ages.
PS. Doo Doo was also voted #1 entertainer in the world by his Mom & Dad.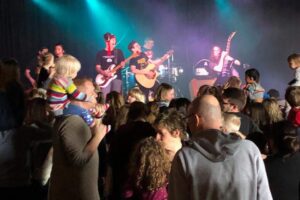 Monkey Rock Music
Want all the rock and roll you can handle? A Monkey Rock Music party will showcase both traditional and original songs – and every tune will have both kids and parents doing actions, singing along or dancing.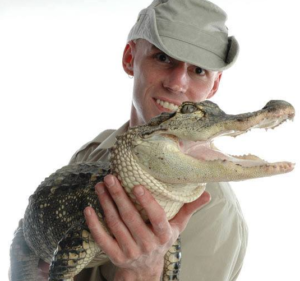 Little Rays Reptiles
Nature's Ninjas! Explore some of the unique mechanisms of self-defence that have evolved. Why are ferrets so flexible? How do tarantulas protect themselves from predators? Find the answers to these questions and more in this exploration of amazing animal adaptations and instincts. Live animals may include a ferret, tarantula, scorpion, small crocodilian, lizard, and a boa.
Captain Corbin the Pirate
Captain Corbin is the funniest, friendliest, most magical pirate you'd ever want to meet! He "sails" all over Canada performing interactive pirate themed magic shows and entertaining children of all ages.
Puppet Show
Do you have MONSTERS UNDER THE BED? We have them too! Meet Daryl, Fernando, Sheldon & Handsy.
The MAN-A-ROO (part man, part kangaroo) is here to show you that these monsters love to party!
With the Man-A-Roo's fun house and the Monsters under the bed, we will unleash the excitement and have our guests laughing and partying on with our interactive puppet show. There are games, busting a few moves, and we even have some magic from our bumbling in-house puppet magician – Sheldini!!
All this fun right from under the bed…..Who knew?!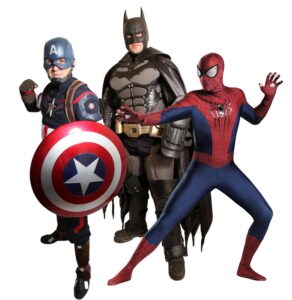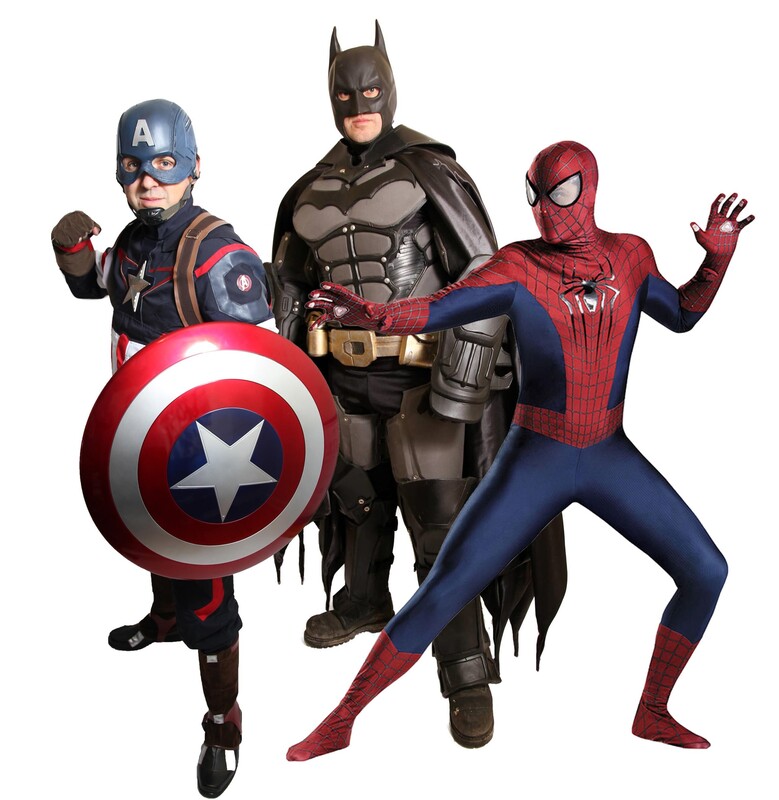 Super Hero
Have your child selected by H.A.H.A. (Highly Advanced Heroic Academy) to undergo superhero training through a fun-filled series of games and activities such as an obstacle course, target practice, sack racing and more! And the kids can win prizes!
Complete the training and get an official hero certificate and a photo op with a superhero!